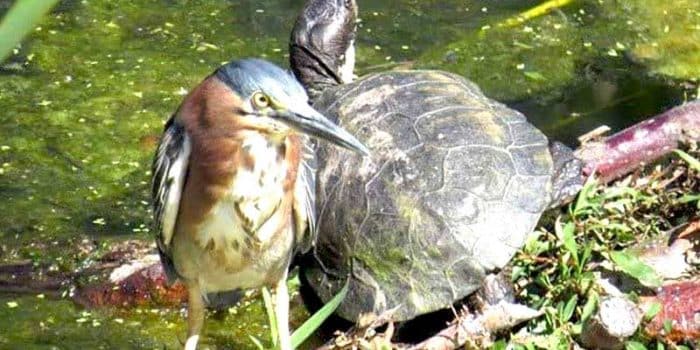 Napa River Tour Highlights
What is the first thing that comes to mind when you think of Napa tours? Probably wine, right? Did you know that in addition to having some of the world's greatest wine country, Napa is also home to one of the most beautiful rivers in the world? You can experience the Napa region like never before with a casual, fun trip with a Napa River tour. No matter how old you are or whether or not you have any kayaking experience, you can enjoy the region and see all it has to offer. Not sure if kayaking Napa tours are right for you? Here are a few highlights and reasons to book a Napa River tour today:
See The Diverse Wildlife Of The Region
The Napa Valley is home to a wide range of different wildlife, and they all congregate near the water. On a Napa river tour with a kayak you not only have a chance to see typical river creatures like local turtles and fish swimming about, there are also bald eagles, great herons, and many other birds as well. Depending on when you go you may also see river otters swimming and beavers have also moved back into the area.
Learn About The History Of Napa
A guided tour through the Napa River is also a great time to learn about the history of the area with a local guide. Unlike simply renting a kayak and taking a trip down the water yourself, going as part of a guided tour will allow you and everyone else in your party to learn about the history of the region from someone who has lived in the area for their entire life.
Experience The Diversified Scenery Of The Region
A Napa River tour is more than just staring at the water and seeing the riverbank. The natural beauty of the Napa River is very diverse which will give you stunning landscapes and scenes that will leave you in awe. The diverse scenery of Napa makes for great pictures and kayaking throughout the region is one of the best Napa tours you will ever experience.
Be Informed About Local Flora and Fauna
With a guided tour of the Napa region, you won't just learn about the history of the region, you will leave knowing about the diverse plants, animals, and ecosystem within the Napa region. During Napa tours on a kayak, your guide will teach you about the region and what it has to offer. Whether you want to know more about the plants and animals in the region or simply discuss the finer points of wine while you float down the river, a Napa river tour is a great way to spend your day.
Book Your Napa River Tour Today
If you are interested in taking one of the Napa tours we have to offer, get in touch with us to discuss your plans. You can click here to make a reservation online or you can give us a call at 707-227-7364 to discuss your plans and needs. Remember, everything is included when you book a Napa tour and it is a great experience even if you have never been in a kayak before.