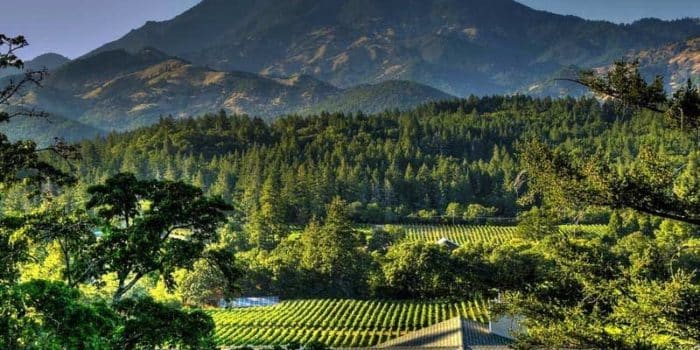 Things to Do in Napa Other Than Wine
When most people think of Napa and the Napa Valley, the first thing that comes to mind is wine tours. While Napa has its fair share of beautiful wine country, there is so much more to the region than that. With many different lakes, streams, and rivers across the region, kayaking is one of the best Napa outdoor activities to choose if you are in the area and don't simply want to taste wine. Whether you have kayaked before or you are going out on the water for the first time, there are a lot of benefits to choosing a Napa kayak rental service and hitting the water. Here are a few reasons you should consider renting kayaks in Napa:
Experience Napa In A New Way
The Napa River, Lake Hennessy and Lake Berryessa are perhaps the most underrated parts of the entire area. With a kayak, you will be able to explore these waterways and get a different view of Napa than you have ever experienced before. Whether you are an experienced kayaker looking for a great Napa outdoor activity or you simply want to do something different, kayaking is great. Being out on the water is a very relaxing experience which can help reduce stress and get you away from the hustle and bustle of modern life.
Perfect For A Fun Workout
One of the most overlooked benefits of choosing a Napa kayak rental service and going kayaking is that it provides a great workout. Even if you choose to rent a kayak for a few hours, you can get an excellent workout to break up your typical gym routine. Even a leisurely trip downstream can help increase your heart rate, burn calories, and give you a full upper body workout. This can strengthen major muscle groups and increase your cardiovascular health.
Great For The Family
If you are looking for a fun activity, kayaking throughout the waterways of Napa is something you should consider. While it may be a little too much for young children, kayaking is a great Napa outdoor activity that kids 7 and older can enjoy. Depending on how adventurous your family is, there are many different areas to kayak in Napa from easy paddling through a calm lake to more intense rivers.
See The Natural Wildlife Of The Region
Another great benefit to kayaking throughout Napa is the chance to see some of the region's stunning wildlife. Since water is necessary for all types of life, there is a great chance you will see some of the local animals during your kayaking adventure. From bald eagles and turtles to beavers, otters, and great herons, a fun kayak trip can turn into a local eco-tour if you go to the right areas.
Rent Your Kayak Today
If you are interested in renting a kayak to explore the Napa region like never before, give us a call. We offer kayak rental in Napa for affordable rates. You can reach us at 707-227-7364 or click here to reserve your rental online.