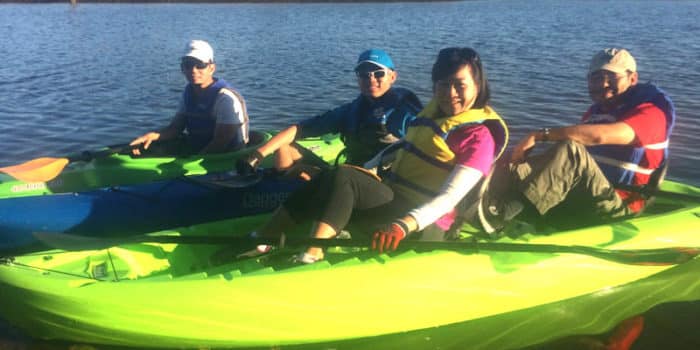 Rent Kayaks in Napa At Enjoy Napa Valley, we rent kayaks everyday of the week. Enjoy a Napa kayak rental anytime and explore the valley in a whole new way.
You can take Kayaks to the Napa river or one of the many lakes in the area. We also do kayaking tours. Often you will see wildlife when you use an Enjoy a Napa kayak rental. We have witnessed Bald Eagles,  Golden Eagles, and Great Blue Herons.  Maybe you will be lucky enough to see river otters or beavers, which have recently moved back into the Napa River.
Kayaking in the morning is often best for viewing wildlife of all kinds.  Come and Enjoy Napa Valley with us. Click here to rent a kayak in Napa!