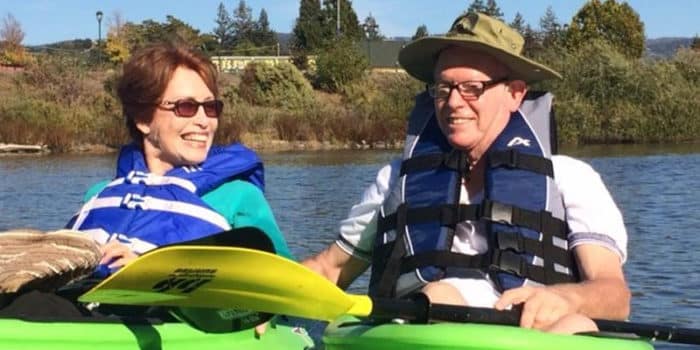 Are you looking for something fun and different to do on your next trip to the Napa Valley? Instead of spending your day going to wine tasting after wine tasting, you may want to consider getting outdoors and exploring the wonderful natural beauty that Napa has to offer.
One of the best ways to do this is through a Napa kayak tour that takes you down the picturesque Napa River with your own personal guide to explain everything you need to know about the region. With a Napa River history kayak tour, you not only get to experience the scenes around the area, you will be filled with historical highlights and information during the entire trip, making for a fun and educational experience you will remember forever.
A Unique Tour That Combines History And Nature
Unlike most tours that deal with historical information, you won't be bored on a Napa River history kayak tour. Instead of strolling around old museums and landmarks, you and your party will make your way down one of the most beautiful regions in the world. With a dedicated tour guide, you will learn all about the Napa region, from its flora and fauna to history of the area and a background on the region and its wines.
See Wildlife And Learn About The Region
There's no better way to learn about the Napa River and all of the animals and history it has to offer than being right on the river itself with a Napa kayak tour. The entire time you are paddling down the calm waters of the Napa River and learning about the rich history of the region, you will be right in the heart of the natural habitat of many of the area's most notable creatures. From seeing river otters and beavers throughout the river to watching birds (even Bald Eagles) soar overhead, you will get to experience nature and history in a way you have never done before.
Experience Doesn't Matter
One of the best things about this Napa kayak tour is that it is perfect for anyone no matter how much experience you have had in a kayak before. Since you will have a tour guide with you the entire time, you will have someone that will show you how to use your kayak and keep you on track. With kayaks that are designed specifically for smooth and safe travel, you never have to worry about your boat tipping over and you can simply focus on the nature that surrounds you and the historical highlights of the tour.
Book Your Napa River History Kayak Tour Today
If you plan on visiting the Napa region and want to get outdoors and have a unique perspective and memories to treasure for a lifetime, consider going on a Napa kayak tour from Enjoy Napa Valley today. With your guide highlighting everything you need to see, this fun and educational experience is great for anyone 7 or older making it perfect for a family outing. Click here to learn more about the Napa River history tour or give us a call at 707-227-7364.