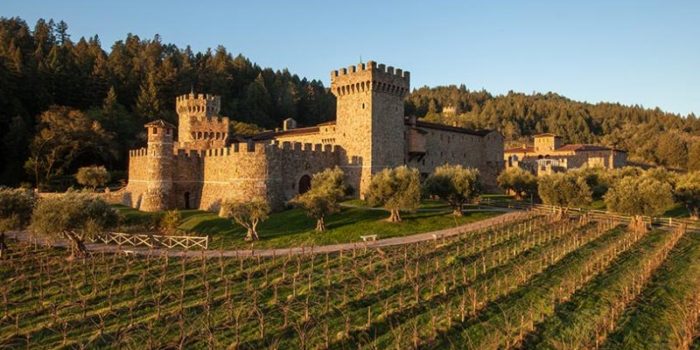 Best Napa Wineries to visit
One of the most common questions that is asked is "Which Napa winery is the best?" At last count there are over 430 wineries in the Napa Valley. Many of these wineries do not offer tastings for the public. Therefore it is a difficult question to answer. In the end it is all a matter of opinion.  We are going to share with you some of our favorite Napa wineries. We are also going to share with you why we like them so much. If anybody has a winery they would like to add to this list please contact us.
Here is a map of Napa Wineries.             Napa Wineries Map
Honestly this is going to be difficult. There are so many wineries that deserve our recommendation that we have visited! Please check to see if any winery you want to visit requires an appointment. Many times you can schedule a wine tasting appointment by calling that day. Don't count on that though, it is always best to book beforehand. Here are some of the best Napa wineries to visit.
For groups of six or more it is recommended that you call and see if an appointment is required even at wineries where no appointment is usually needed.
Up Valley-Calistoga and St Helena
Chateau Montelena  won the international wine competition in 1976. Winning this competition gave international credibility to the quality of Napa Valley wines. This historic winery was established in 1882. The winery is gorgeous with a lovely picnic area. No appointment needed.
Castello Di Amorosa  Hosts some of our favorite parties in the Napa Valley. This 13th century style Tuscan castle is a sight to see. It is also one of the most kid friendly wineries. The gift shop has wonderful items for children and adults alike. They offer wide selection of wines. There is something here for everybody. Self guided and guided tours are available. No appointment needed.
Charles Krug is the oldest remaining winery in the valley established in 1861. They also opened the first tasting room in California in 1862. This a wonderful place to visit. Not only is it historic but they also produce some wonderful wines. They also can host special events such as weddings. Call to make an appointment.
In Part II of the Best Napa Wineries to visit we will cover the Yountville, Oakville and Rutherford in the Napa Valley.
Thank you for reading Enjoy Napa Valley's-Best Napa Wineries to Visit!